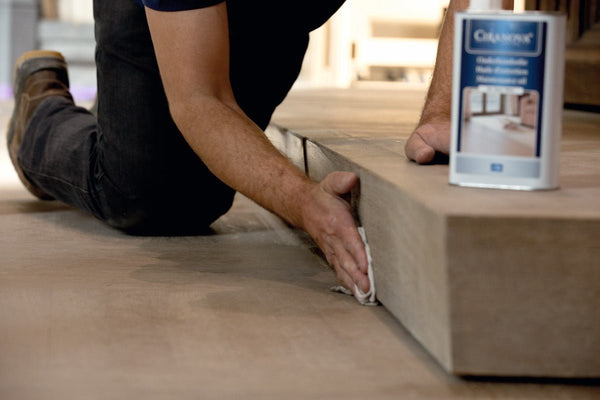 How to Maintain oil-based finishes
We recommend Ciranova FLOORING SOAP for the regular maintenance of oiled floors. Ciranova Flooring soap is made of natural oils and it cleans and nourishes the floor. In contrast to many other flooring soaps on the market, Ciranova Flooring soap contains wax which gives extra water-repellent protection.
If an oiled floor is dull or dirty, we recommend a thorough cleaning with Ciranova Intensive cleaner. Intensive cleaner enables you to easily remove simple marks, dirt and soap residues.
After using Intensive cleaner a coating of Ciranova Maintenance oil should be applied so that the floor once again looks like new.
Be sure to let us know if you have questions about the proper maintenance of your floor.